Four competition categories to choose from for students aged 8-19.
Different Challenges | Different Age Groups | Different Learnings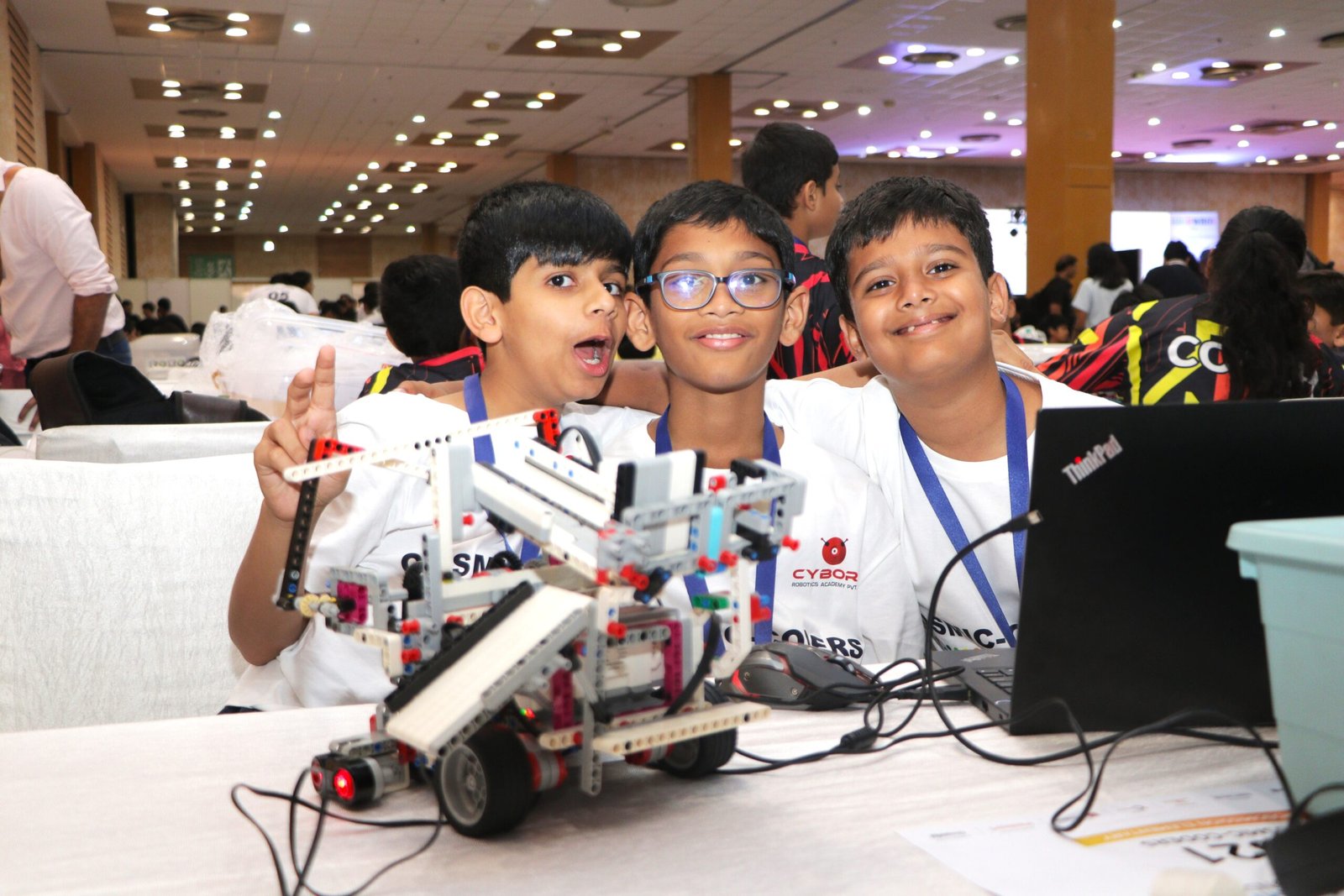 Diversity in Challenges
Each competition category has its own unique rules and guidelines that makes the challenges fun, exciting, and super diverse.
While Future Innovators category exposes youth to problem-solving, design thinking, and project presentation; RoboMission inspires students to hack their way to solve complex challenges on a playfield (A Game-Mat) using LEGO Robotics kits in a given timeframe.
Future Engineers teaches older students an engineering workflow by solving real-world-problems and RoboSport engages teams in LEGO Education and Robotics in a sporting way.
Read More