Participate in the World Robot Olympiad, an annual thematic International Robotics Competition for students aged 8-19.
20,000+ Teams | 90+ Member Countries |
Competing since 2006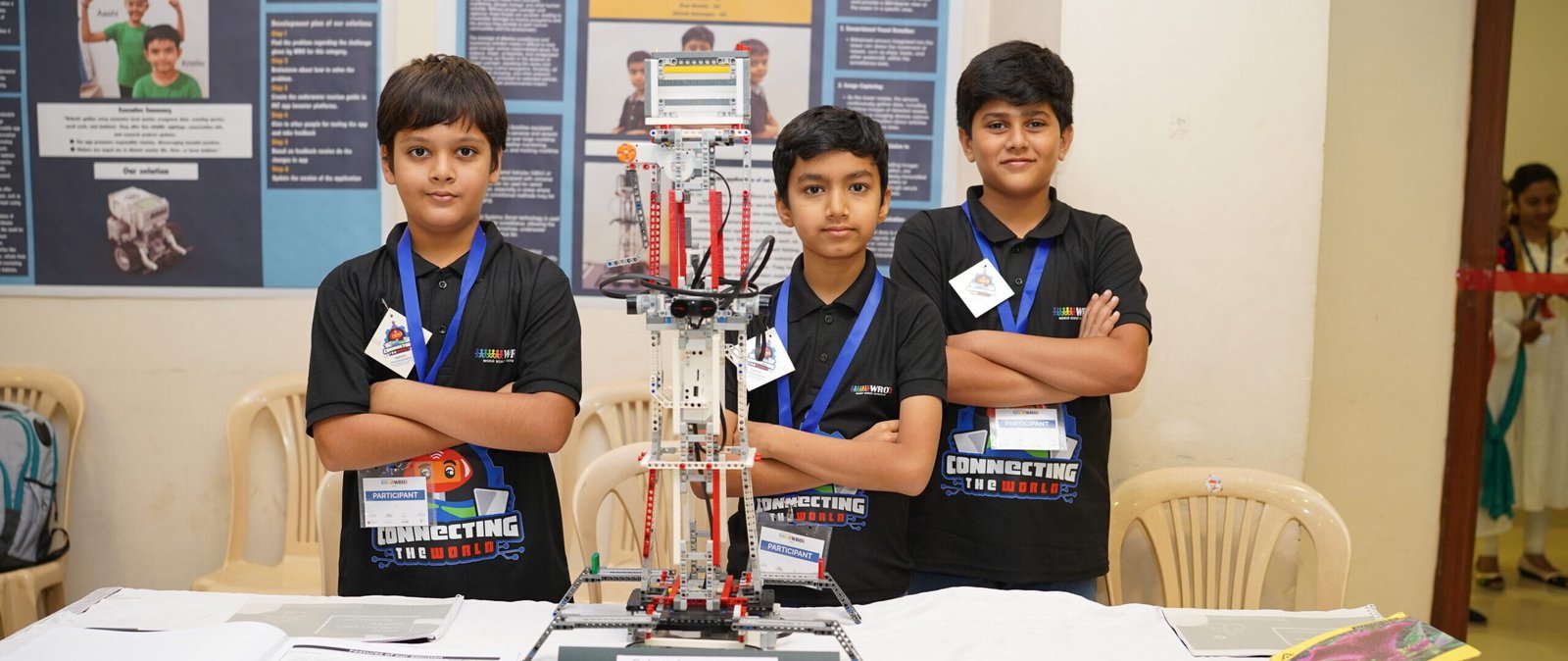 Learn 21st Century Life Skills
Learn the real-world application of Science and Mathematics concepts in a fun-filled manner to develop imagination, problem-solving, collaboration, critical thinking, entrepreneurial skills, and scientific temperament.
Meet like-minded students, share knowledge, and get inspired by their creations.
Read More